Mu Phi Friends:
Following a call with international leadership, the following information is current and ready for your study. Special thanks to Nancy Laine for setting this in motion. There is much to do, as you can see, but we are where we need to be for now. Consider what role you would like to play, and we will discuss more details on March 13.
Loyally,
Mary Ann Taylor, president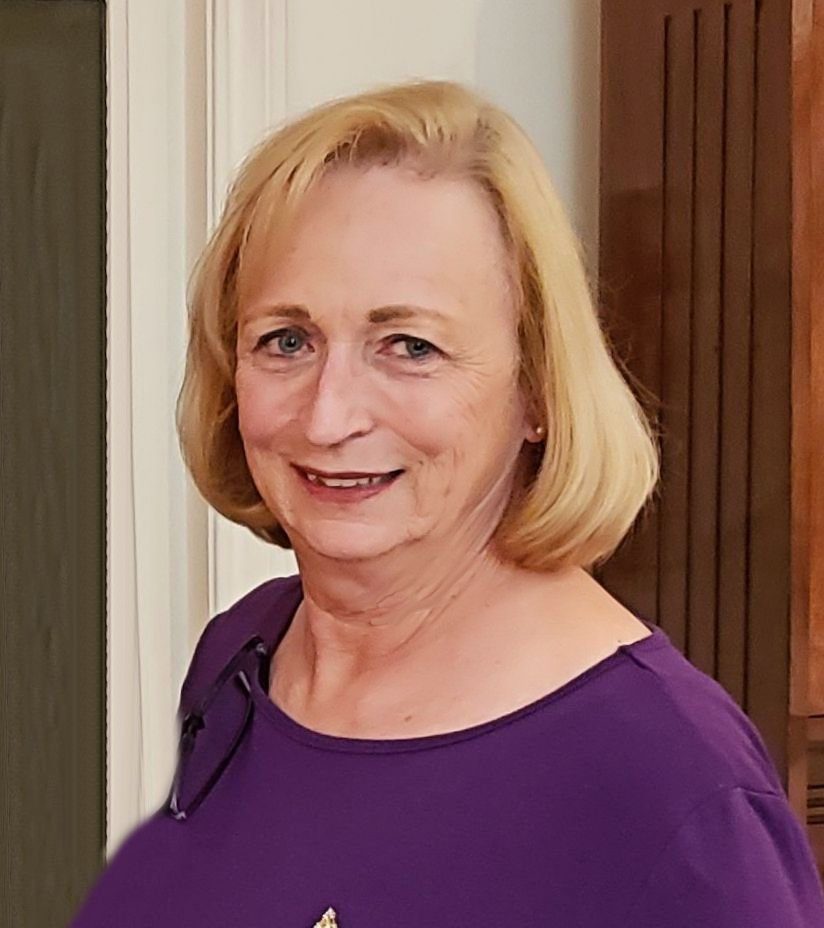 Mu Phi Epsilon Convention - A Bridge Forward
July 19 - 22, 2023
Embassy Suites by Hilton
2401 Bass Pro Drive
Grapevine, TX 76051
(The hotel is just north of DFW airport, where LBJ I-635 turns south onto Hwy 121. From westbound LBJ, follow signs to north Hwy121, exiting to Bass Pro Road. Then turn left on Bass Pro Road; the hotel is on the right.)
Important reminder: Put July 19 – 22 on your calendars!
We'll be hosting the international Mu Phi convention in Grapevine on those dates!
All are invited to our locally written and produced folk opera for children called Anam the Witch and Beatrice the Beautiful on July 19 at 3 pm in the Heritage Ballroom.
Sessions on July 20-21, ending session July 22. And it is time to register. April 15 ends early bird registration. After that, it's $50 more. We would like as many Dallas members as possible to attend at least one day.
Fees:
2023 Mu Phi Epsilon International Convention
July 19-22 (Wednesday-Saturday)
Embassy Suites Grapevine
Registration Fees for the entire Convention:*
$325 until April 15
$375 until June 1
$425 after June 1
*The amount includes three lunches and three dinners, plus all convention events
Daily attendance rates:+
$150
+This amount includes a single-day admittance and meals (lunch and dinner) on the day attending.
Where to register: www.muphiepsilon.org – CLICK ON CONVENTION
NOTE: The convention tab on this website is not working. See information here.
Because the convention is in our area, we would like anyone who wants to attend to be able to do so. The location rotates throughout the country and comes around to us infrequently. Attendance at this event, with the participation of collegiate and alumni from all over, is truly a wonderful experience, as we get a big picture of our Fraternity and meet people we have only heard about. It is a wonderful opportunity for those of us in this area to attend.

Meals are included, with music at every meal, evening concerts, and a chance to meet other Mu Phis. However, the registration fee is high and does not include the hotel. We are fortunate is having the option of not staying at the hotel if we choose, saving some money.

The chapter has two sets of performers selected. Each is expected to pay registration fees as well as be current on dues.
The chapter is obligated to send a business delegate (normally the president or incoming president) and may send a music delegate. The $650 would be available for two attendees.

Before April 15, the chapter should pay $150 for each Dallas alumni performing, though there does not seem to be a difference in the other time frames.

Because we are the host chapter, we would like to have a good showing; and because the chapter has adequate funds, we could pay the registration or partial registration for anyone in the chapter who wants to attend. Anyone who wants to reimburse the chapter for the amount could do so. This would eliminate anyone having to feel singled out if assistance is needed.

This would involve coordination with international and conversations with the chapter. (See Convention Updates)

At this March meeting, we will discuss having the chapter pay the registration fee for members who will give a presentation or performance at the Convention, as they are representing our chapter. We will also discuss paying the registration fee or partial assistance with the Conference fee for Dallas chapter members who request it.
Nancy Laine, Convention Coordinator
Be sure you've got July 19-22 reserved on your calendar for the Mu Phi convention this summer at Embassy Suites in Grapevine! This is your opportunity to experience a Mu Phi convention locally, and your participation will make the event even more special for others attending! IEB is being very responsive to our concerns about finances and has agreed to offer significantly reduced daily rate registrations for those working at the Convention. Like us, they're interested in getting lots of folks excited and involved in the convention process. And it's possible our chapter may be able to subsidize part of the registration cost – that's something we'll need to talk about at our March meeting.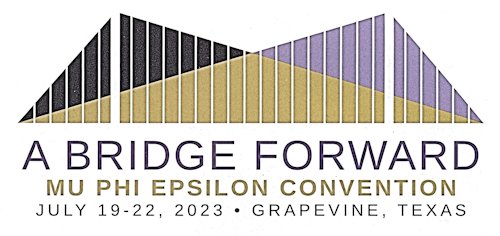 Here's a sample of the type of work that needs to be done for the Convention:
Decorating for at least one of the six meals

Stuffing about 250 Convention bags (which will be donated by the Palos Verdes chapter)

Finding or soliciting items to put in the Convention bags (e.g., pencils, notepads, etc.)

Manning a service project area, which will probably be an area where conventioneers gather in their free time to make blankets to donate locally (likely to the Genesis Women's Shelter)

Setting up for the Convention chorus rehearsals

Running the "Convention Store" where chapters will bring items to sell. These could be items donated by companies and/or members

Finding or creating items that our chapter wants to sell in the store (maybe to help offset registration costs?)
It would be fun to have matching t-shirts for our alumni group. Maybe we can discuss this at our next chapter meeting. See below for some ideas.

In addition to a Steinway piano that will be rented, we need a good keyboard in another room. If you have one that you'd be willing to share, please let Nancy Laine know.

We need items to put in the goodie bags for each attendee. We may be able to find companies willing to donate something. (For example, at the convention in San Antonio, Bolner's Fiesta donated packages of fajita seasoning.) Another alumni chapter (Palos Verdes, I think) will be donating the bags themselves.

We could make little welcome baskets for the international officers.
This is just the beginning. There will be LOTS more opportunities to be involved!
(We will NOT need to help with transportation to or from the airport, and the Foundation is providing buses to UNT for the competition finals on Wednesday. And surprisingly, it doesn't look like they'll need help with registration.)
If you're planning to attend the whole convention, keep in mind that early bird registration ($325) ends April 15. If you're interested in a one-day registration, let us know, and we'll put you on the list. (The discounted one-day registration is not available online, so you'll need to go through our chapter.) With the one-day registration, you can attend any events you want (when you're not working 😊) as well as both lunch and dinner on that day.
(If you want to stay in the Hotel Embassy Suites in Grapevine, you'll need to set that up yourself.)
Get ready to experience Music, Friendship, and Harmony at its best!!
Additional Information From the Recent
Alumni Presidents' Meeting
All Alumni need to have a delegate at the convention.

Early bird deadline is April 15th.

Rooms are 159.00 a night and include breakfast and evening snacks.

The registration fee includes all the convention events and lunches, and dinners.

The Foundation Competition is on Wednesday, July 19th, at 1 p.m.
A bus will be available from the hotel to the convention site.

There will be a convenience store with set times for attendees to check out the items. All chapters are encouraged to have items to sell.

We will be using a convention app and will not have a convention booklet. There will be a "highlights" sheet available at check-in.

IEB will supply a tutorial on using the app on our website when the convention gets closer.

There will be a convention choir. Francis Cathlina from the University of Memphis will be the conductor. The repertoire has not been picked yet. (This is Francis Vu from our chapter, who moved to Memphis.)

Question: Do we have any Covid protocols in place?
Answer: The board hasn't discussed it yet. When we get closer to the convention, this will be addressed.

There may be more singing of the Fraternity songs throughout the convention. Opening of the business meetings? A longer sing-a-long in the evening after another event. We will most likely make a pdf copy of the songs we want to sing, which will be sent to all convention attendees, and they can copy it out or have it on their phones or iPads.
Go to www.muphiepsilon.org
Click on International Convention, then Hotel Accommodations. That will take you to the Embassy Suites website. You can book a room from there using the MPE discount. No more than four to a room. (Probably not an issue for us!) Plus, more information.
March: Music Soothes the Troubled Heart
Date/time: Monday, March 13, 7 pm
Location: Home of Claudia Jameson
Host: Claudia Jameson
Co-host: Tena Hehn
Mary Ann Taylor, the flute will play Irlandaise from "Suite for Flute and Jazz Piano" by Claude Bolling &
Sonata in g minor Movements 1 & 2 by G.P. Telemann
Zoom meeting (Debbie Brooks host)
April: Appreciate Collegiates
CHANGE Date/time: Saturday, April 15, 11 am
CHANGE Location: 6707 Royal Lane (NW Corner Hillcrest and Royal Lane)
Luncheon Coordinator: Phyllis Wilson
Co-hosts - Everone: Please bring luncheon food and tell Phyllis what you are bringing. [email protected]
Mary Williams will provide plates, plastic ware, our usual centerpieces, and drinks.
Program: TBD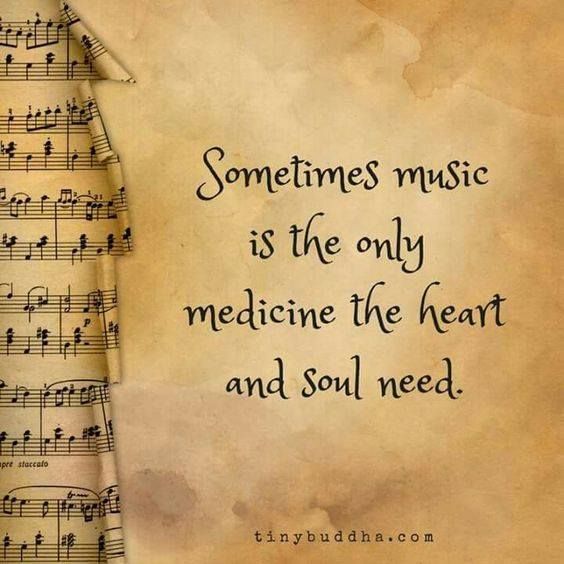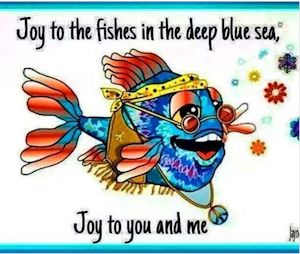 January: "Music Brings Joy"
On January 9th, we met at the home of Susan Poelchau, with Susan as our host and Mary Williams co-hosting.
Fran Pearson, voice, accompanied by Sylvia Taylor Lerch, sang five selections from Dvorak's Biblical
Songs (Opus 99).
Melanie Rich-Wittrig, daughter of patron Mary Alice Rich, presented four selections for autoharp & voice from her Comedy Club routine "Harp On." Her parents were guests at the meeting.
February: "If Music Be the Food of Life, Play On"
On Monday, February 6th, we enjoyed a joint meeting with the SAIs at Arapaho United Methodist Church in Richardson. See Jane Aten's cookie recipe we enjoyed at the snack-fest following the concert.
The SAIs were hosts.
Music from Shakespeare's Plays: Remembering Arnold DolmetschClaudia Jameson, soprano & narration; Mary Alice Rich & Louise Rossi-Sklar, violins; Gretchen Nichols, cello, Susan Poelchau, keyboard & narration
Amy Canchola, soprano, and Colleen Mathew, piano
Hat dich die Liebe berührt, by Joseph Marx

Noche Serena, by Edward Kilenyi

You Do Something to Me, by Cole Porter
Sienna Priddy, soprano with Paul Priddy, piano
Circling the Sun, from "The Sun is Love" by Gwyneth Walker
Judy Dobbins and Vicky Suarez, flutes
Sonata in D Major for Two Flutes, Op. 2
by Georg Philipp Telemann
Dolce Allegro
Judy Klein, soprano with Marilyn Rogers, piano
Vanilla Ice Cream from "She Loves Me"
by Jerry Bock and Sheldon Harnick
Minutes to previous meetings are now attached to the Newsletter sent to members. The minutes will no longer be read at meetings. Most of the other information in the minutes is in these newsletters - sometimes verbatim! Thanks to Susan Poelchau. We had no formal meeting in February, as we met with the SAI chapter.
Your Newsletter Editor Mary Williams at [email protected], appreciates knowing what you are doing or if you have changes to your information. Your news is our news. Our next Newsletter deadline will be December 31 - before our meeting on Monday, January 9.
Update on our website - if you have opened it lately, you may have noticed that links that should take you back to the Home page can't find that page. That is because the link to the Home file became damaged. I have repaired some pages, but some links are still broken. If you can't return to the Home page, sign out and start again. A new website is in the works.
Answers to your questions are on our website: www.MuPhiEpsilonDallas.org.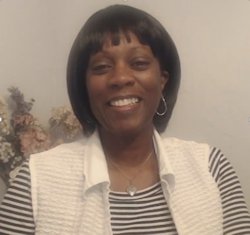 Our spring concerts have been excellent! If you missed any of these virtual concerts, you could catch up on our YouTube page: www.youtube.com/channel/UCRQQaOHah6TtK39Tyms_3xg
We are down to our last four concerts for spring: Naoko Nakamura, harp; Eldred Marshall, piano; Hyejin Lee, violin; and Mikyung Kim Kwon, violin. Kimla Beasley at [email protected] continues to do a splendid job uploading these performer videos and introducing each Sunday concert.
Keep this link handy: www.youtube.com/channel/UCRQQaOHah6TtK39Tyms_3xg.
The link to the concert of the day is also on our website Concert Series page.
Ashley Bouras and Lisa Beyer presented at the TMEA conference.
Amy Canchola was in two places at once on Sunday, Feb 6th:
Duo Floreciente performed on a recorded recital (Amy with Colleen Kilpatrick Mathew) for our MPE Concert Series online at 3 pm with songs "From Brahms to Broadway."

Duo Atesorado (with Noe Garcia) performed live on Feb 6th at 1 pm at La Gran Plaza de Fort Worth for Valentine's themed concert.
In addition:
On Feb 26th, Amy Canchola and Noe Garcia performed "Songs of Julio Cesar Oliva for Voice and Guitar" at the 3rd Annual Sam Houston State University Art Song Festival. The Festival included a blend of live and online offerings, all of which can be viewed from this link:
www.accelevents.com/e/SHSUArtSongFestival2023
They will perform Mexican songs at the Latino Center on Saturday, April 1, at 4 pm.
Grants and Scholarships
While the deadline has passed to apply for some grants and scholarships, others are still available. If you are interested in a grant or scholarship, start with the Triangle Fall 2022 listing and then also consult the Foundation website for more information and applications. www.mpefoundation.org/grants-and-scholarships
Summer Scholarship applications are due by Midnight, Central Standard Time on April 15th of each year.
All application fees are non-refundable, even in the case of incomplete applications.

Applicants must be dues-paying members as of December 31st of the previous year.

Applicants may apply for more than one scholarship/grant.

Previous winners (2019 and prior) are now eligible to apply for the same scholarship or grant, including the Helen Haupt Alumni Chapter Project Grant and the Wiese-Abegg Collegiate Chapter grant.

Project Grant winners may apply annually.
MPE Foundation Oral History Project
Earlier Newsletter: The Foundation will be working on a "Mu Phi story" project, and members will be contacted in January to share a memory or significant moment as a Mu Phi member. Please respond promptly when you are contacted.
Some members have been contacted by someone from MPE International asking for input on making an oral history of our fraternity to be put into a book (that will be for sale). We were alerted to this project several months ago (as was noted in our newsletter), and the international website assures us that it's not a scam of any sort. So if you are contacted to participate, feel safe in doing so. Note that you will be recorded.
https://mpe.memberclicks.net/oral-history-project-faq
Jane Aten's Chocolate "CRACKers" Recipe
One sleeve (more or less) of salted Saltine crackers
2 sticks butter (one cup)
One cup of brown sugar (light or dark)
Chocolate chips (mini ones melt faster)
One cup of any nut - chopped almonds work well
Variations - use graham crackers instead of saltines.
Add ANY topping - like miniature marshmallows, different flavored "chocolate" chips (always)
1. Preheat oven to 350 degrees. Cover the cookie sheet with foil. Spray foil with cooking oil spray.
2. Place crackers on foil in 5 x 7-inch rows.
3. Microwave butter on high for 2 minutes. Add brown sugar and stir. Microwave on high for 2 more minutes, stirring every 30 seconds.
4. Pour over crackers - bake in the oven for ABOUT 5-7 minutes (should bubble, but not burn)
5. Sprinkle chocolate chips over hot crackers. Spread after 2 minutes (chips have softened). Sprinkle nuts on top.
6. Refrigerate for 1 hour. Break into pieces. It can be frozen.