Sparklers Mu Phi friends!
Sometime in the middle of the last century, an elementary school teacher sent her class home with packages of sparklers for Christmas. I'll never forget the awe and wonder of those bright and dazzling white sparks flying!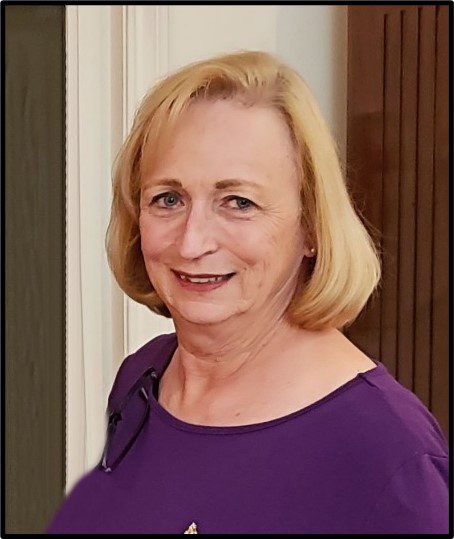 A few years later, I was sitting in a band director's office waiting for his recommendation on what instrument I could play. The family had my great-great aunt's clarinet which they wanted me to use (free!), but I insisted on the flute. That aunt had a degree in piano, by the way, from Baylor, a fact I didn't know until a few years ago when doing some genealogical research. At any rate, Mr. Lummus said it didn't seem to matter which I chose. That doesn't seem to have been a ringing endorsement of my ability, but at least I was allowed to choose a flute ($50). Now, where that "spark" to desire the flute came from, I have no idea.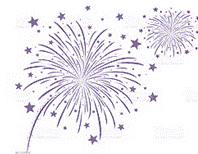 As we begin a new year, we have a wonderful opportunity to see the result of many sparks sparkling. The 2023 Mu Phi Epsilon International Convention will be held July 19-22 in Grapevine, just north of the Dallas and Fort Worth Airport. 
The deadline for submissions to be a presenter or performer has been extended to January 30, 2023, so consider checking out those possibilities.
Our chapter will indeed have a voice there, and since I've never been to Convention, I'll be watching for your inspirations (more sparks!) as we prepare. July seems far away, but we know all too well how fast time flies these days.
Be sure to read the Fall issue of the Triangle; there is an article by Claudia Jameson. More surprises in the rest of it as well.
Profound thanks to all who ensure the success of this Dallas chapter. You each have added light and love to these wonderful years we've had.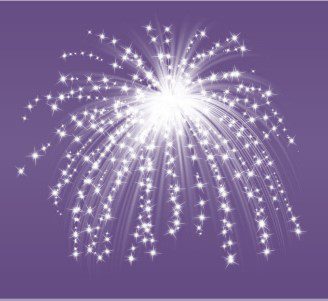 Mu Phi Epsilon Convention - A Bridge Forward
July 19 - 22, 2023
Embassy Suites by Hilton
2401 Bass Pro Drive
Grapevine, TX 76051
(The hotel is just north of DFW airport, where LBJ I-635 turns south onto Hwy 121. From westbound LBJ, follow signs to north Hwy121, exiting to Bass Pro Road. Then turn left on Bass Pro Road; the hotel is on the right.)
Important reminder: Put July 19 – 22 on your calendars!
We'll be hosting the international Mu Phi convention in Grapevine on those dates!
All are invited to our locally written and produced folk opera for children called Anam the Witch and Beatrice the Beautiful  on July 19 at 3 pm in the Heritage Ballroom.
Sessions on July 20-21, ending session July 22.
Nancy Laine suggests a few things for us to ponder. Dallas chapter will be host chapter with several duties.
We'll be responsible for decorations at some of the meals.

It would be fun to have matching t-shirts for our alumni group. Maybe we can discuss at our next chapter meeting.  See attachment for some ideas.

In addition to a Steinway piano that will be rented, we need a good keyboard in another room. If you have one that you'd be willing to share, please let Nancy Laine know.  

There will be a store that we will help run. All chapters will be invited to bring items to sell.  These could be items donated by companies and/or members.

We need items to put into the goodie bags that each attendee will have. We may be able to find companies willing to donate.  (For example, at the convention in San Antonio, Bolner's Fiesta donated packages of fajita seasoning.)  Another alumni chapter (Palos Verdes, I think) will be donating the bags themselves.

We could make little welcome baskets for the international officers.
This is just the beginning.  There will be LOTS more opportunities to be involved!

Call for Presenters, Performers, Composers & Poster Sessions

The 2023 International Convention Committee invites you to apply to be a presenter, performer and/or poster presenter at the 2023 International Convention (July 19-22). Presenters will be selected by the International Executive Board. Submission deadline has been extended to January 30. Apply at www.muphiepsilon.org/apply.
Members of Mu Phi Epsilon (collegiate and alumni) are encouraged to apply to present on a topic related to their area of expertise. The presentation can be in a lecture, workshop, panel discussion, demonstration, poster or lecture/recital format.
Applicants must be currently affiliated (dues paid) for the 2022-23 year. Presenters must register for convention and pay all their own related expenses, e.g. transportation and lodging. The Fraternity regrets that it cannot cover presenters' expenses.
See the Fall 2022 Triangle page 4 for more about Presentation Proposals, being a Music Delegate (we will need to select our delegate and music delegate), performing or having one of your compositions performed.
The Foundation will be working on a "Mu Phi story" project and members will be contacted in January to share a memory or significant moment as a Mu Phi member. Please respond promptly when you are contacted.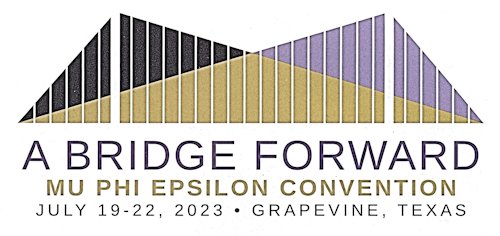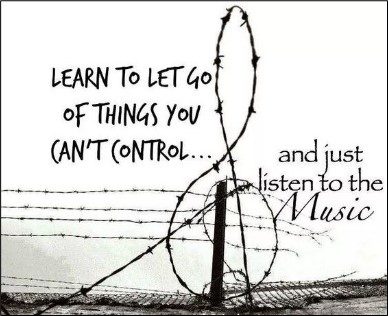 Please put these dates and times on your calendar now. Check the website and/or newsletters through the year for any changes or updates: www.muphiepsilondallas.org – Meetings
Our meeting theme this year is
Just Listen to the Music.
November: Celebrate the Harmony!
Thanks to host Pat Suitt, assisted by Susan Poelchau and Kathie Johnson.
Pat Suitt and Susan Poelchau played the Sonata in D Major for Two Pianos, Movements 2 and 3 by Mozart.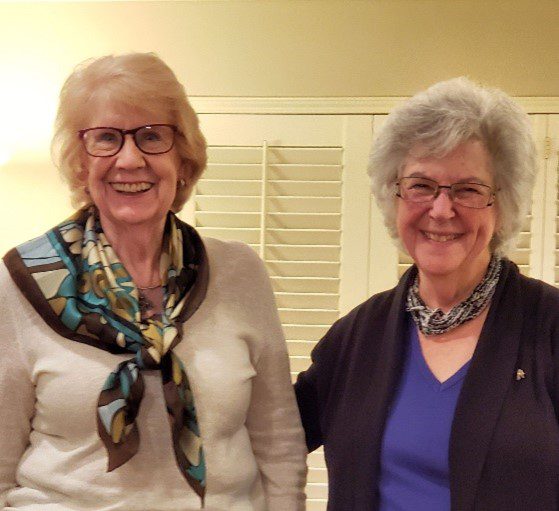 January: Music Brings Joy
January 9 – 7 pm
Location: Home of Susan Poelchau
Host: Susan Poelchau
Co-host: Mary Williams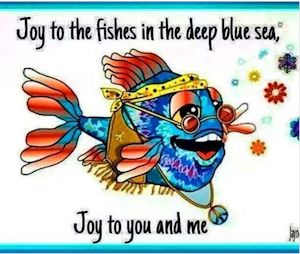 Note: Anyone who is uncomfortable coming up or down the steps in front of the house with no railing, should feel free to park in the Poelchau driveway on the side street or park on the street, then enter through the back gate.  Please RSVP to Susan if you are coming, as her space is limited.
If you need a ride to a meeting, please let one of us near you pick you up.
If you need to join us on Zoom, Debbie Brooks will host us on Zoom, signing on about 7:10 pm. Link will be sent at a later date.
Program
Fran Pearson, voice, accompanied by Sylvia Taylor. Fran will sing a selection from Dvorak Biblical Songs, Opus 99
Melanie Rich-Wittrig, autoharp & voice: Harp On It:  a short club routine with Mel Rich, autoharp & voice.

February: If Music Be the Food of Life, Play On
LATE CHANGE: Monday February 6 - 7 pm - Joint meeting with SAI
Location: Arapaho United Methodist Church
1400 W. Arapaho Rd
Richardson TX  75080 (NE corner Coit and Arapaho)
SAI performers: TBD
Program:
MPE performers if still available: Music from Shakespeare's time: Susan Poelchau, piano; Mary Alice Rich and Louise Rossi-Sklar, violins, Gretchen Nichols, cello; Claudia Jameson, vocals/some narration.  PLEASE STAY TUNED FOR POSSIBLE CHANGES
SAI performers: TBD
Minutes to previous meetings are now attached. If you want financial information about the chapter, please open and read these minutes as that is not in our newsletter or website. The minutes will no longer be read at meetings. Most of the other information in the minutes is in these newsletters - sometimes verbatim! thanks to Susan Poelchau.
The Fall 2022 edition of the Triangle featured our Dallas members and projects in several places.
The following articles:
Aram the Witch and Beatrice the Beautiful - by Claudia Jameson (included Susan Poelchau,
  Mary Alice Rich and Walteria Caldwell)
Mexican Art Song - by Amy Canchola
The following mentions:
Duo Atesorado - Amy Canchola and Noe Garcia
Barbara Hill Moore, 2022 Faculty Career Achievement Award from the Meadows School of Arts at SMU. Dr. Moore is a world renowned opera singer and voice teacher who began teaching at SMU in 1974. She was teacher of Kurt-Alexander Zeller, our current International President.
The following Alumni Award Winners:
International Alumni Chapter of the Year:
  Ist Place: Palos Verdes/South Bay
  2nd Place: Minneapolis/St. Paul
  3rd Place: Dallas
Katherine Doepke Creative Programming Award:
Winner: Minneapolis/St. Paul
Honorable Mentions: Dallas, Denver, Lincoln, Paolo Verdes/South Bay (See? it pays to be
creative!)
Outstanding Yearbook:
Dallas
Province Award Winners:
South Central: Dallas
Biggest news for our chapter is that we are hosts for the International Convention this summer. See more about this topic in its own section farther down this newsletter. We will need everyone's help and will have some discussion about our role at our January meeting.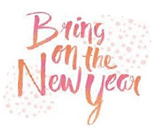 Claudia Jameson announced that the opera project in connection with Diversità Opera Arts Company, who produced the children's opera Anam the Witch and Beatrice the Beautiful with their singers, has been completed with the recording of a video to present at Lone Star Academy.
Walteria Caldwell sends this message:
"This recording from yesterday solidifies the end of Diversità's requirements for the run with the MPE grant according to board guidelines for 2022. On behalf of Diversità, we would like to thank each and every one of you for your hard work and dedication. A special thanks to Mary Alice and Claudia for writing an amazing opera!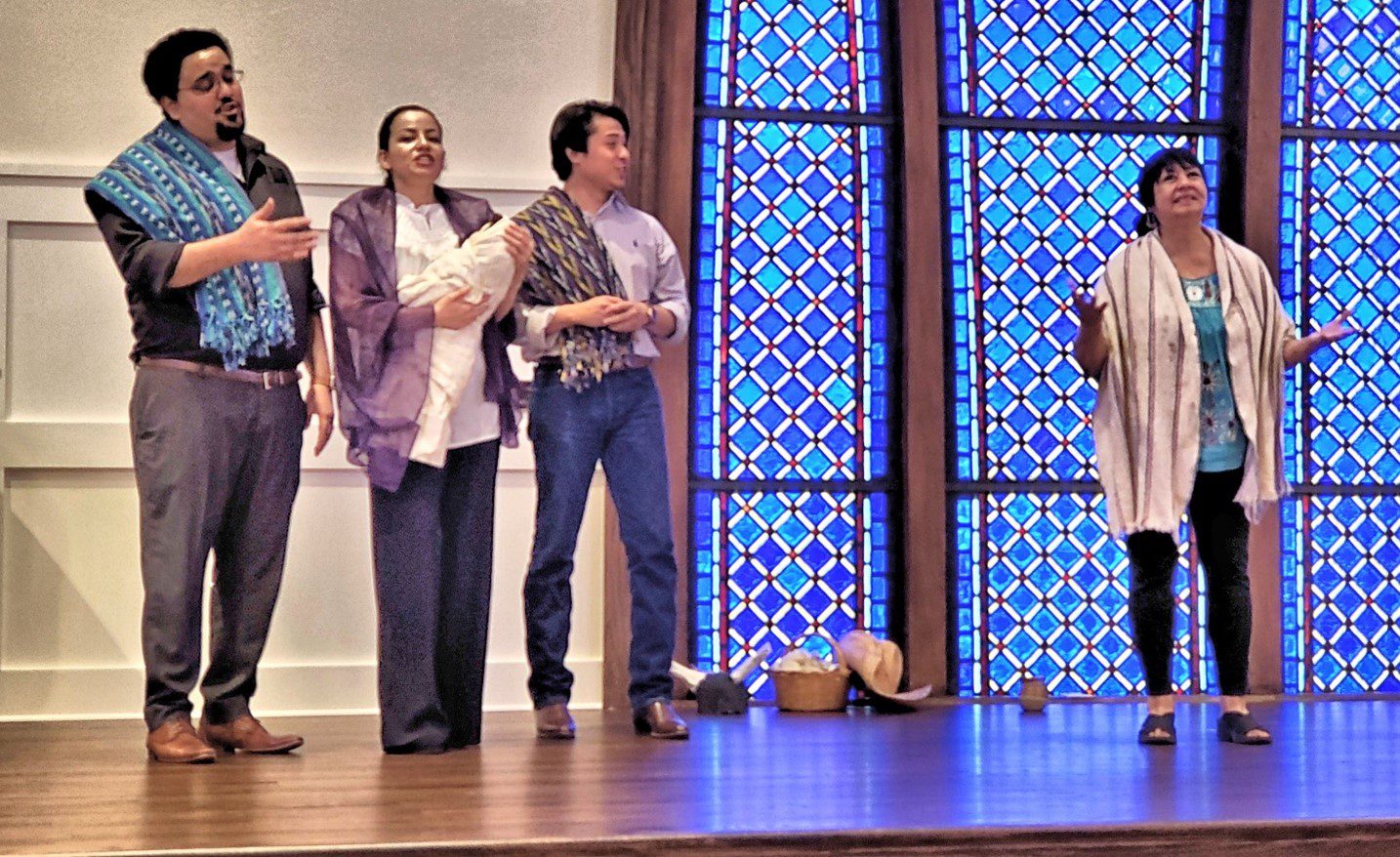 "Thanks to all MPE members who graciously supported the project.   This company was created for projects like these. We pray that these opportunities continue to come for minorities and other stories that need to be told.
"There is a balance of $1,190 remaining from the grant.  The status report is due by the end of the year.  Further performances are planned for spring, but will not be presented under DOAC's auspices."
Mary Alice Rich sends this message:
"We are pleased to announce our first Public School Online production for students throughout Texas! Thanks to Mu Phi Epsilon for providing a grant to share this wonderful production with schools!"
Your Newsletter Editor Mary Williams at [email protected], appreciates knowing what you are doing or if you have changes to your information. Your news is our news. Our next Newsletter will be in March – your deadline for news to me is March 5th.
You can now access an updated Home page on the website but there are still some links missing to go from some pages to others – in particular back to the Home page from some of the pages, but not others.  Working on that.
Answers to your questions are on our website: www.MuPhiEpsilonDallas.org.
Our fall concerts were quite successful. If you missed any of these virtual concerts, you can catch up on our YouTube page: https://www.youtube.com/channel/UCRQQaOHah6TtK39Tyms_3xg
We will be presenting our concerts online in spring as the Library plans to stay closed on Sunday. Kimla Beasley at [email protected] continues to do a splendid job uploading these performer videos and introducing each Sunday concert.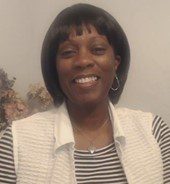 We hope you will watch these concerts on Facebook or YouTube at 3 pm beginning on Sunday January 22 at 3 pm.  This date is an addition to the schedule in your yearbook.
Keep this link handy:  https://www.youtube.com/channel/UCRQQaOHah6TtK39Tyms_3xg
The link to the concert of the day will also be on our website Concert Series page.
Performers are just now getting back with their program information for the spring concerts, so check the website for the latest information on additional performers (there are always a few more), or changes and their programs.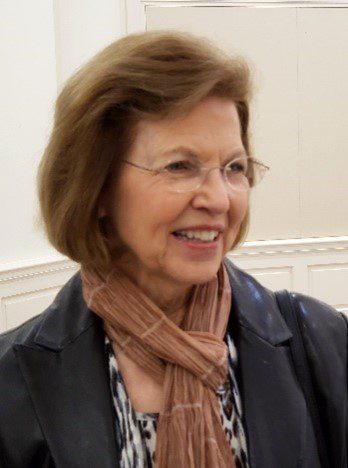 Additional detail on the September hand-chime ringing meeting: We rang selections from the Ring Along Hymns/Christmas books compiled by Ardis Freeman. Thanks to Phyllis Wilson for selection of these pieces.
Phyllis Wilson's family experienced the loss of husband Percy's third sibling in the past 18 months in November and made a quick driving trip to NC and VA to be with family. In addition, on Oct 22 they hosted a family wedding reception for their son and his new wife for those who could not attend the wedding held in England. They have been grateful for the rain, and so have their cattle and horses.
In November of 2022 Duo Atesorado (Amy Canchola and Noe Garcia) made a trip to Mexico City to study with Julio Cesar Oliva. This trip was made possible in part by the Mabel Henderson Memorial Grant for International Study from the Mu Phi Epsilon Foundation.
Amy reports: "Our first full day was spent with composer Julio Cesar Oliva. Maestro Oliva has an extensive catalog of compositions for guitar including pieces written for voice and guitar. Oliva has also written and dedicated some of his work to Duo Atesorado. We will be premiering some of his new pieces in the coming year along with a new cycle commissioned from Anastasia "La Sonaranda" Guzman.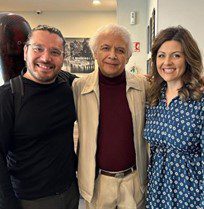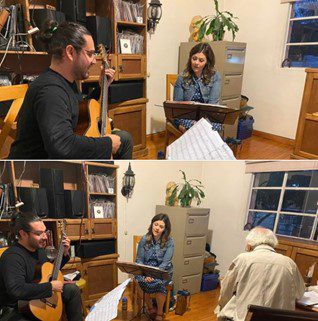 "After our coaching with Oliva, the Canchola family used the rest of their days in Mexico to see some of the best historical and cultural highlights of the city - parks, museums, and beautiful architecture. Some memorable experiences were watching the Ballet Folklorico at the beautiful Palacio de Bellas Artes, climbing the pyramids and riding the boats in Xochimilco in a personalized boat accompanied by mariachi band. We had a great time and packed a lot of culture and history into just a few days. Thank you, again, to MPE and everyone who has supported us. Please continue to follow Duo Atesorado in the coming year."

www.duoatesorado.com
Back from their trip to Mexico City, Amy and Noe Garcia performed a concert at the Dallas Latino Cultural Center and one at Klyde Warren park. In November Amy gave a masterclass for the talented singers at Booker T. Washington High School for the Performing and Visual Arts. Good to know: Duoatesorado means "treasured duo."
In November Mary Williams hosted her daughter Julie's family on a short trip from Raleigh. They visited the Arboretum pumpkins, the Perot Museum and "Purple Vomit" - a funky place across from Fair Park with lots of weird options to take photos - over-priced but fun. The rest of the Dallas family joined in the visit for dinner.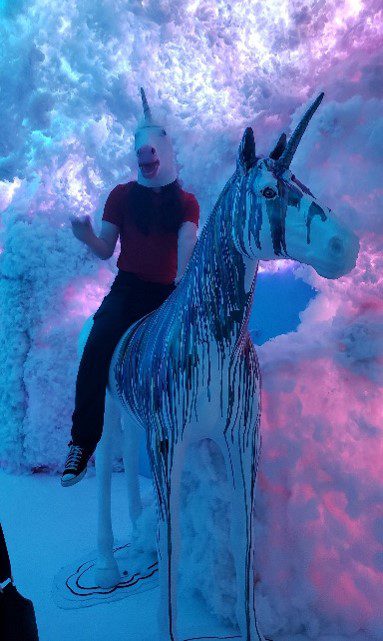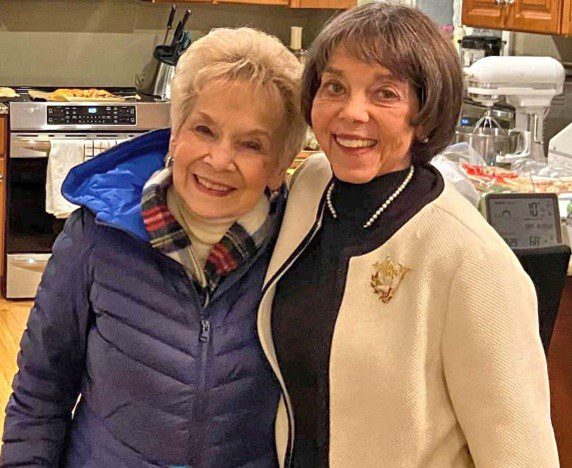 Judy Dardaganian had a wonderful six weeks with Kristin and David Booth in Londonderry, New Hampshire.
Peggy Wood's daughter Deirdre Taylor sent us her mom's obituary:
Wood, Margaret (Peggy Margaret (Peggy) Volk Wood, born 9/1/40 in Maywood, IL, died knowing that she was very much loved on 10/03/22 at home in Dallas with her daughter. Funeral to be held at the Church of the Incarnaton on 10/27/22 at 11 am. Contributions may be made to North Texas Westie Rescue or Operation Kindness.
Grants and Scholarships
In the Triangle (pages 24-37) are available Grants and Scholarships. Our chapter was able to obtain a Helen Haupt Alumni Chapter Project Grant this year for the production of Anam the Witch in our first school; there is money for additional performances. Amy Canchola received a grant for Professional Development for study in Mexico (see more in Member News about that).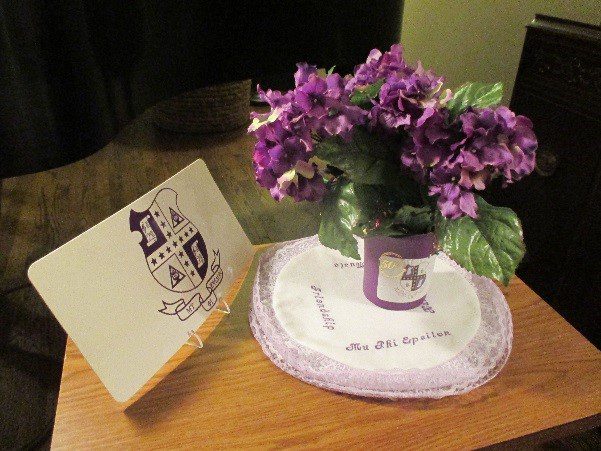 In the Triangle (pages 24-37) are available Grants and Scholarships. Our chapter was able to obtain a Helen Haupt Alumni Chapter Project Grant this year for the production of Anam the Witch in our first school; there is money for additional performances. Amy Canchola received a grant for Professional Development for study in Mexico (see more in Member News about that).
If you are interested in a grant or scholarship, start with the Triangle Fall 2022 listing and then also consult the Foundation website for more information and applications; deadline to apply is March 1, 2023 – www.mpefoundation.org/grants-and-scholarships